The remains of the Theatre of Pompey make Ristorante Pancrazio
a unique place in Rome
A restaurant
with the charm
of an archaeological site
Immersed in old Renaissance Rome, near the very Roman square of Campo de' Fiori, Ristorante Pancrazio stands on the ruins of the Teatro di Pompeo transformed into one of the most original restaurants in Rome.
A step back in history
The Theater of Pompey was built in 66 BC. and inaugurated in 55 BC. with great shows.
For centuries it was the most loved theater by Romans and emperors, so much so that it was restored and embellished countless times.
Consul Pompeius had the idea of equipping Rome with a theater built entirely of marble after seeing the one in Mytilene.
In those days, however, the construction of permanent theaters was forbidden. Theaters were considered places of degeneration and depravity, but above all it was believed that they should maintain the religious character handed down from the Greek theater.
In short, it was only allowed to build temporary wooden stages near places of worship.
Pompeius then thought of a ruse.
He raised a temple to Venus Victory and in front of it he created a large semicircular access stairway with several orders:
the steps of the future theatre. The sacred function of the temple made the theater legitimate:
shortly thereafter the stage was built which would entertain 20,000 spectators.
A large portico at the back of the scene was finally built as a Curia for the meetings of the Senate.
This is the famous "Curia Pompeia" where on 15 March 44 BC. Julius Caesar
was killed following the conspiracy hatched by Brutus and Cassius.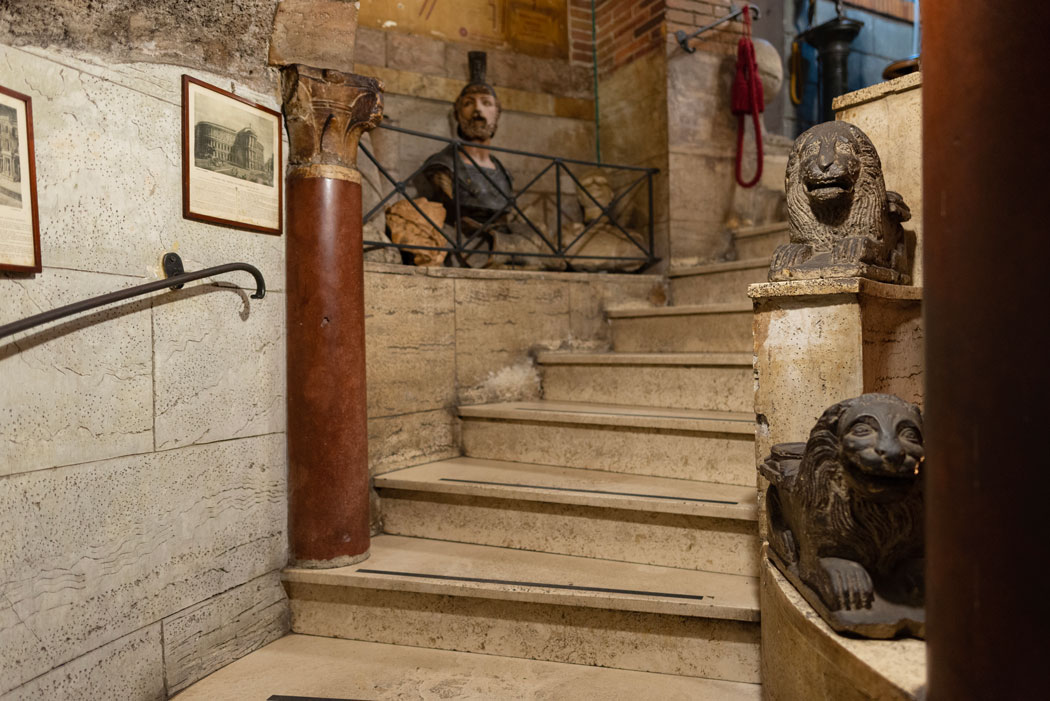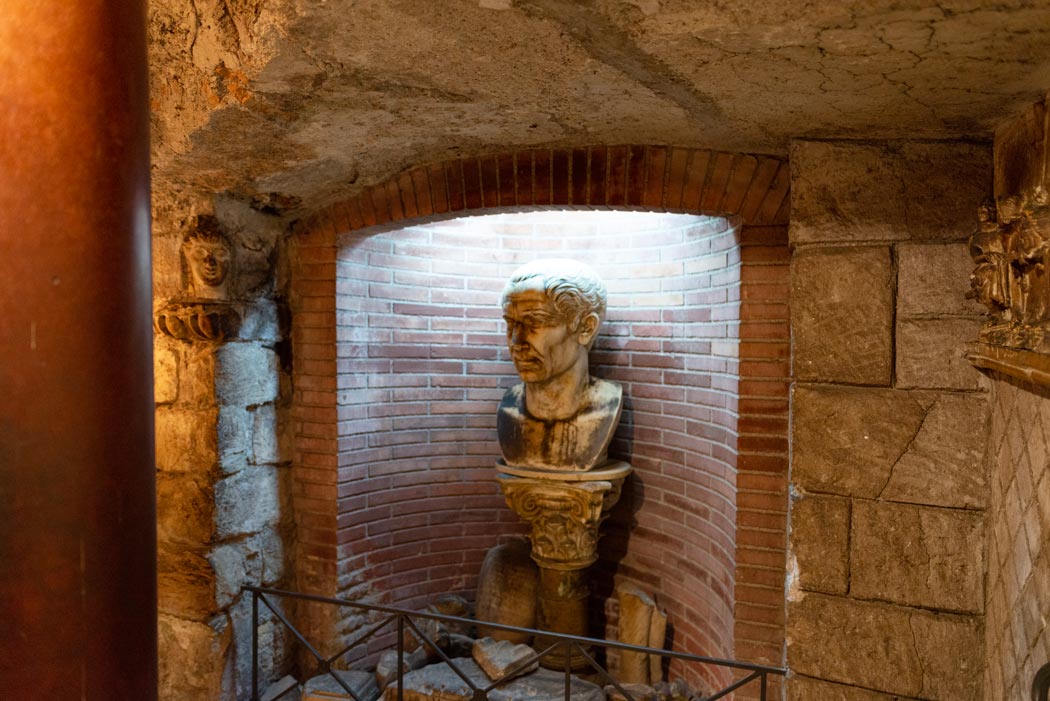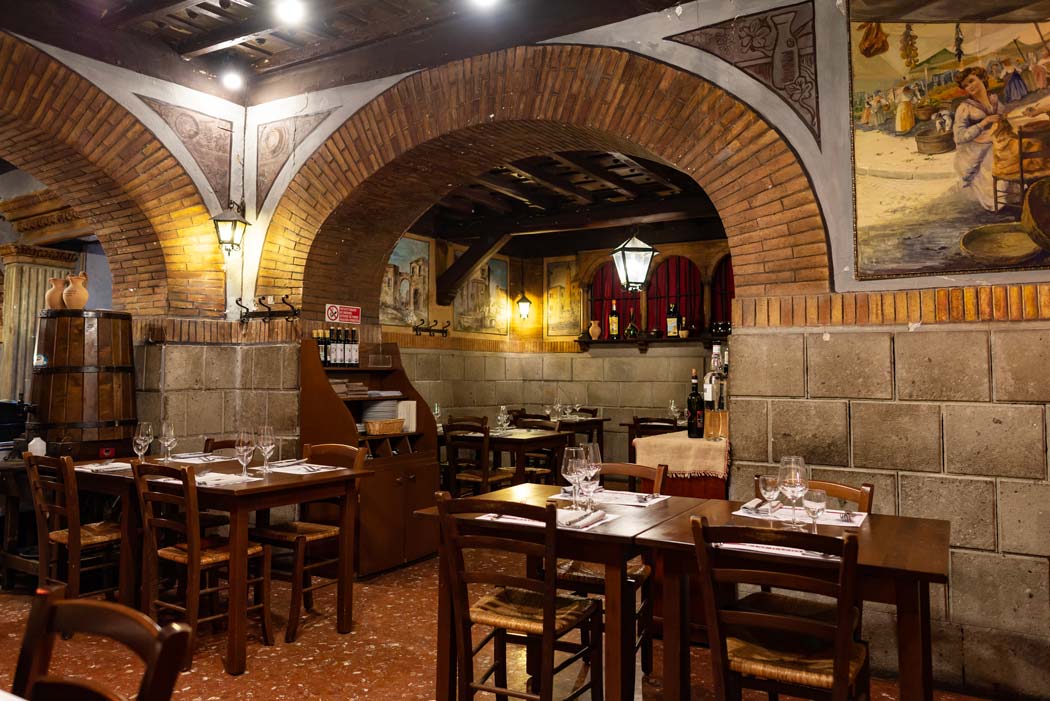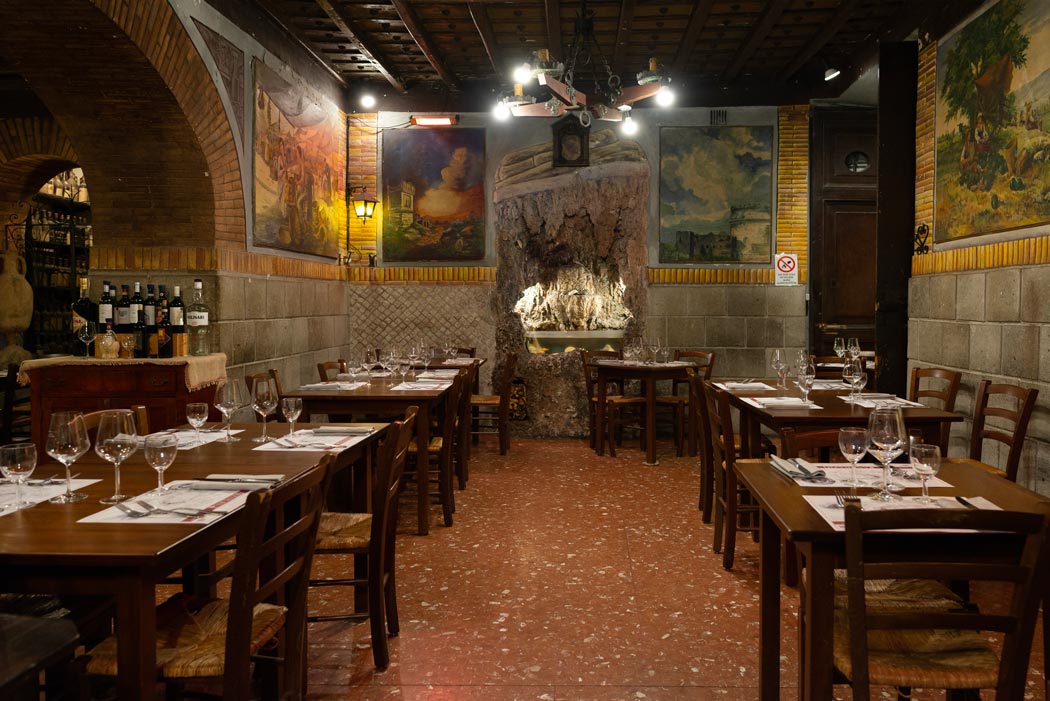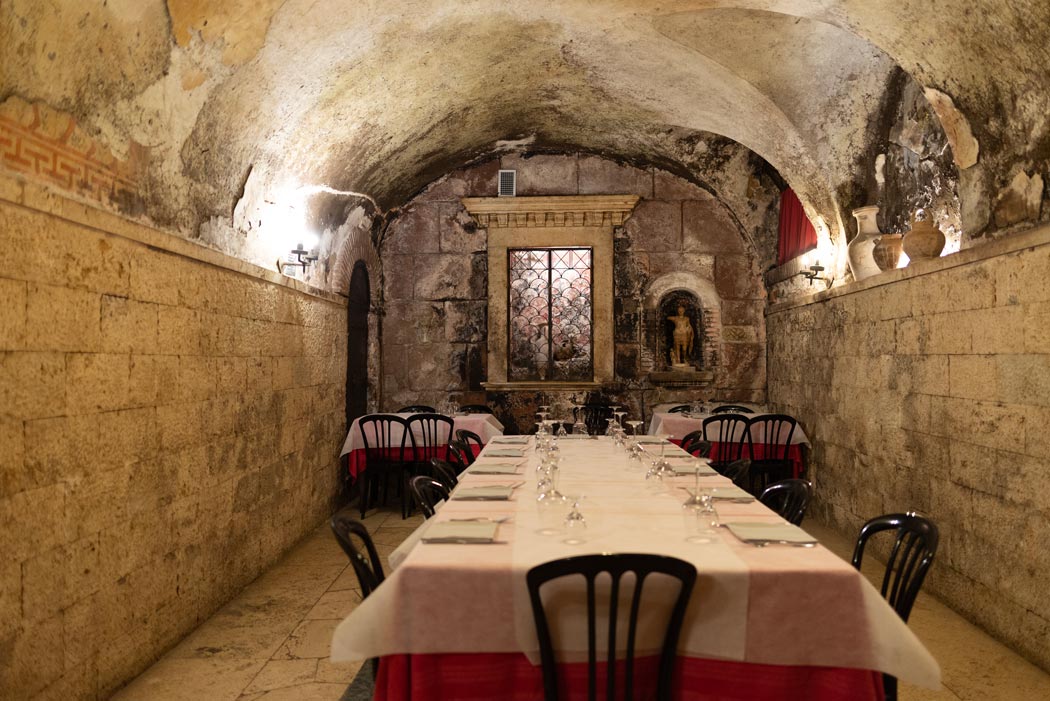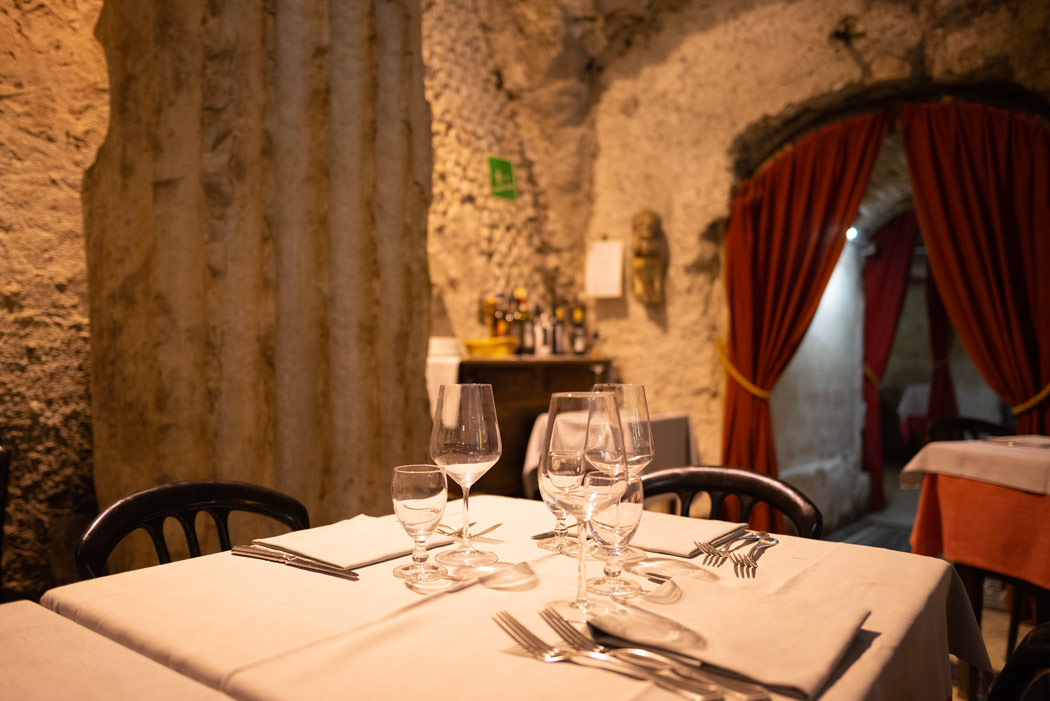 Today, in the caves of the restaurant,
you can admire the sight of the remains of the Theater of Pompey
At Ristorante Pancrazio the charm of Rome's history has remained intact:
the remains of the Theater of Pompey are still visible and perfectly preserved.
Reserve a table in the caves to live the unique experience of eating surrounded by the eternal history of Rome.
Experience the history of Rome within the walls of Ristorante Pancrazio