Make your
event unique
Are you looking for a location that can amaze your guests?
You are in the right place.
Here you are in a unique place in the world: a restaurant that stands on the remains of the Theater of Pompey, built in 61 AD, a perfectly preserved historical and cultural heritage.
But that is not all. In our restaurant you will taste the flavors of Roman cuisine handed down since 1922. Historical recipes that will make your menu unique,
like your event.
Wedding
Wedding receptions that marry good taste
At Ristorante Pancrazio you will find everything you need to make your wedding reception live up to your dreams:
personalised menu, wide choice of wines, mise en place, room layout and much more.
We will make your big day extra special.
Receptions
Every event at Ristorante Pancrazio has the setting it deserves
Not just weddings! Pancrazio has always been a point of reference in the heart of Rome
and a guarantee for celebrating your special days.
It is possible to reserve a table for a group dinner with an agreed menu or book an exclusive room.
Baptisms
Communions
Catholic confirmation
Anniversaries
For any doubts we will be there to help you.
Events and parties
Good food and fun
Every occasion at Ristorante Pancrazio is transformed into a memorable event.
We provide a unique location and the best Roman cuisine;
you are the people closest to you with whom to share fun and the joy of being together.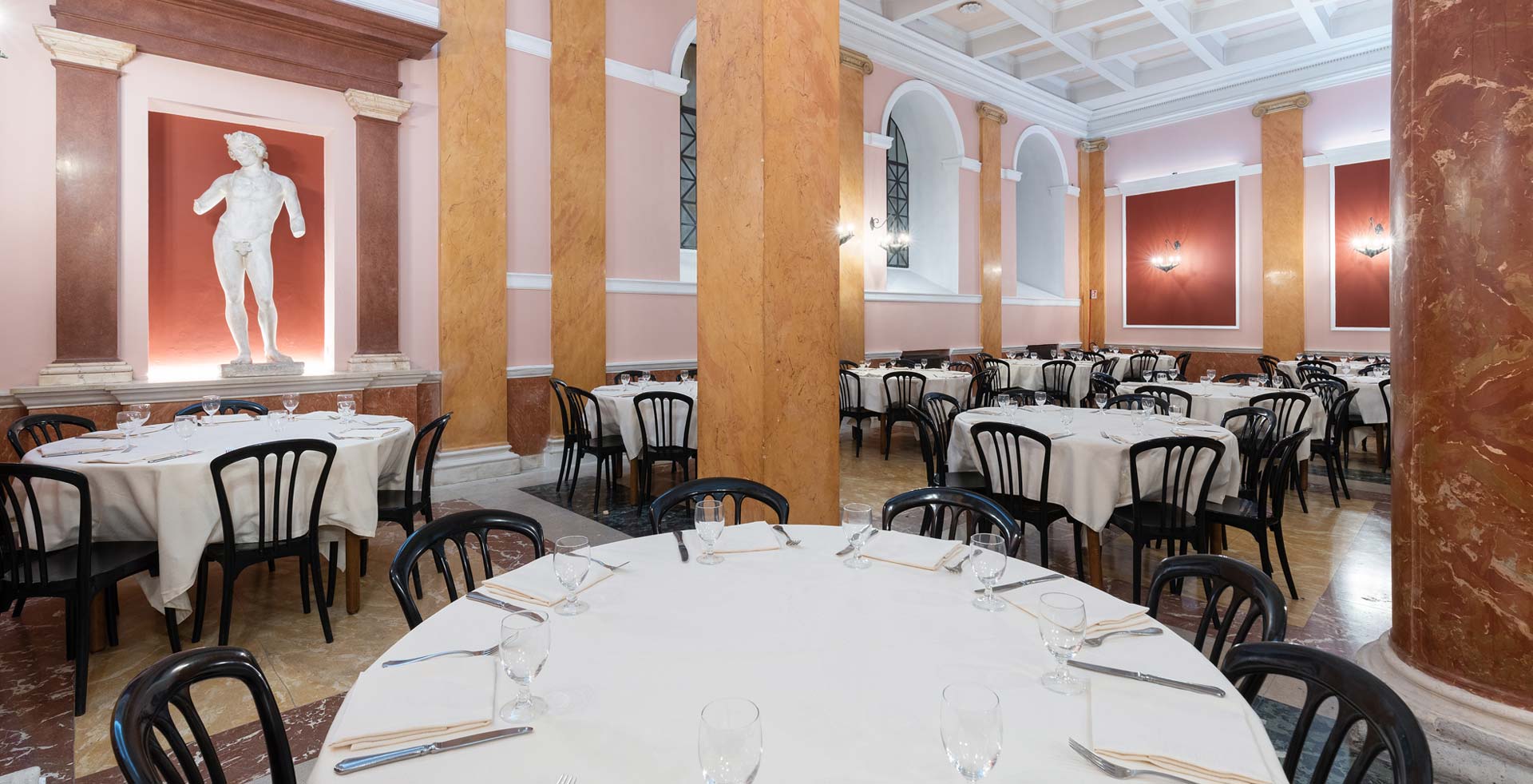 With us you can organize this and much more!
Show dinners with DJ sets
18th and birthdays
School lunches and dinners
Meetings associations and fan clubs
Charity show events
Events for sports clubs and societies
Corporate meetings and gatherings
Graduation parties
Event location rental
Request a quote for your event now